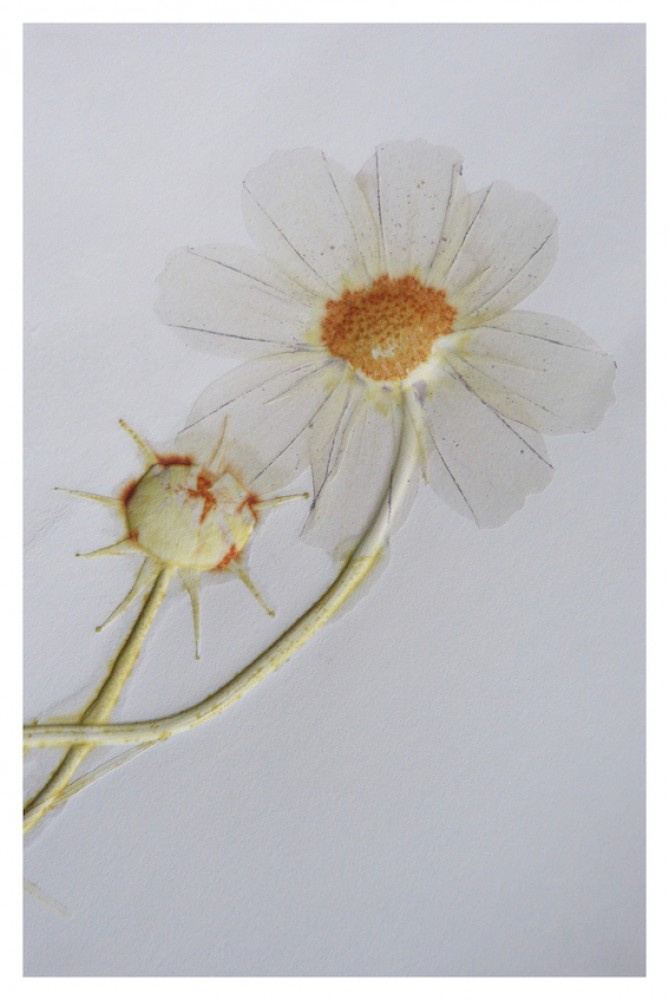 alegria van der zande
Alegria van der Zande (1988) graduated in 2015 from the Utrecht School of the Arts as a product designer.
Before that, she finished her study in advertising, communication & presentations at Nimeto in Utrecht.

With her project "fossils" she embarks on a journey to search for the small wonders in nature: wild flowers and plants from your everyday environment, but very special of structure and colour. Showing the value of seeing the finest and delicate beauty of nature.

She presses flowers and plants into leather. Two natural products combined to a new element. A technique she designed during her graduation process at the HKU.
What leaves the press is a combination of raw leather and the aesthetic lines and subtle colours of the flowers and plants gathered from nature.
Since leather is a natural product, it has its imperfections. This sees to a beautiful contrast between the harsh leather and the gracefull details of the plant.