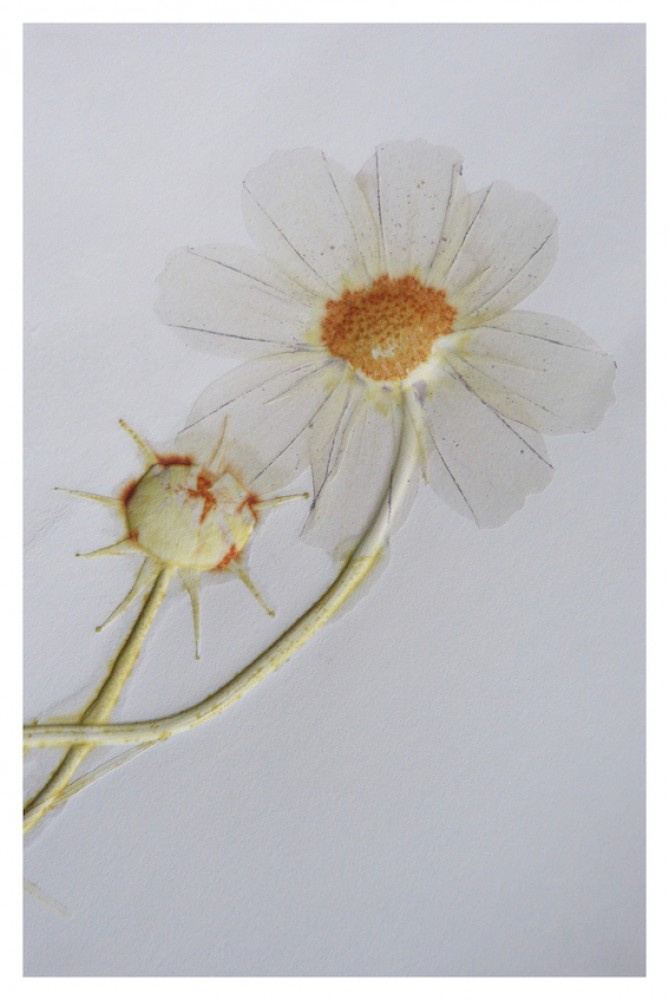 t.e. 198
fossils

Flowers and plants pressed into leather. Two natural products combined into a new element.

The combination of raw leather and the aesthetic lines and subtle colours of flowers and plants gathered from nature, result in a beautiful contrast between the harsh leather and the gracefull details of the plant.

With the passing of each season the designs change as well, following the rhythm of nature.

All unique pieces

19,5 x 37 cm

For more information about prices and delivery time please click on the images below.
choose a variation